ScanEnter - Event Ticketing System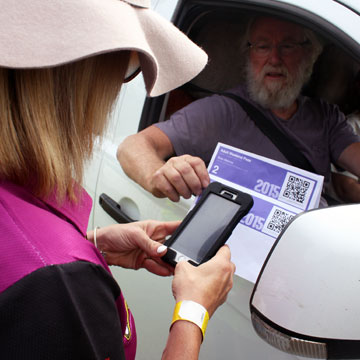 ScanEnter is an event ticketing system specifically developed to operate without the need for an internet connection (no closed source cloud database - no privacy loss). This solution allows you to run an event your way - you control the system front-to-back. From the mass mailout of QR coded PDFs to the use of a private iOS app to allow scanning without the need to expensive add on hardware - just use the built in camera (works on basic Apple iPods / iPhones) with multi-device syncing to instantly prevent fraud.
ScanEnter allows for multiple ticket types including complimentary free entry.
Get live reports on event attendance and allocation exhaustion.
Pricing
As a standalone product there are no hidden per-ticket overheads that, when combined, are a huge expense to your events profitability. On a high-ticket price event, a small percentage can quickly add up. Your one-time software purchase gives you full access to the node.js source code, allowing you to customise your "front of house" entry system to work with your own business logic and work flow.
If you're interesting in using ScanEnter to make ticketing work for you, contact us.
ScanEnter - the name
Why "ScanEnter" - well it's as simple as that; 'scan' the barcoded ticket, 'enter' the event! Done. Easy!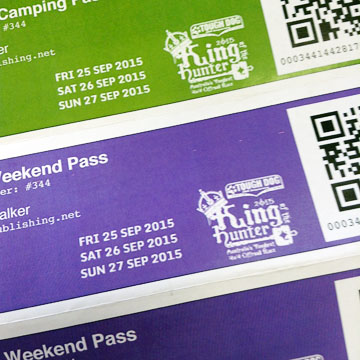 Events
ScanEnter has had great success at the following events. Quicker Entry = Shorter Queues = Happier Attendees.
2015 ULTRA4 Racing Australia King of the Hunter
Date

05-Apr-2016

Author

R Walker

Solutions

Opinion

Tags

analytics, branding, business, data, javascript, product, ticketing